Mortgage Blog
Your Fort McMurray Mortgage Expert
The Cost Of Owning A Home
July 9, 2020 | Posted by: Barb Pinsent - Trusted Fort McMurray Mortgage Associate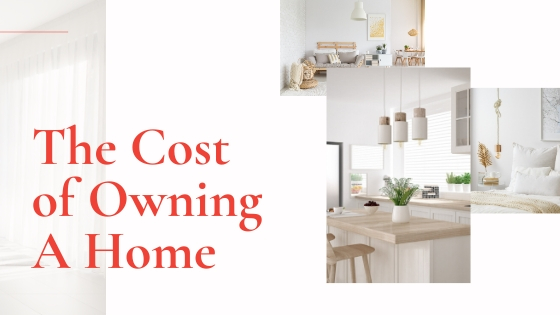 Buying a home is one of the biggest decisions you'll ever make and, as a first-time buyer, you might not be aware of all of the costs associated with homeownership. Barb Pinsent from Mortgages By Barb says "Sometimes homebuyers don't understand all the costs associated with homeownership including the upfront and ongoing costs." When working with new clients, Barb takes extra time to guide her clients through the process of understanding the complete financial commitment to homeownership.


ARE YOU READY TO OWN A HOME?
Buying a home isn't for everyone. Barb explains "Before you make any decisions, consider your financial stability by asking yourself some tough questions."


Do you have the financial management skills and discipline to handle this large of a purchase

Are you aware of all the costs and responsibilities that come with being a homeowner?

Are you ready to devote the time to regular home maintenance?

COSTS ASSOCIATED WITH HOME OWNERSHIP
It's important to figure out how much you can afford to spend before your start looking for a home. Your mortgage payment will probably be the biggest expense, but there are other costs you should be aware of. You don't want any unpleasant surprises!

UPFRONT COSTS
The initial amount of money you need to buy a home, including the down payment, the closing costs and any applicable taxes.

ONGOING COSTS
The continuing cost of living in a home you own, including mortgage payments, property taxes, insurance, utility bills, condo fees (if applicable) and routine repairs and maintenance.

MAJOR REPAIRS
Large and expensive repairs and renovations your home will eventually need, such as roof replacement of foundation repairs.

ARE YOU FINANCIALLY READY TO OWN A HOME?
The more you know about your current financial situation, the more prepared you'll be when you meet with your Mortgage Broker. These calculations will clarify your current financial picture and help you figure out how much you can afford.
How much are you spending now?
First calculate how much you currently spend on a monthly basis. Consider the following sample expenses:

Second, subtract that number from your total monthly net income (the amount of money your household earns on a monthly basis after taxes and deductions).
The difference is how much money you have left each month after expenses.

If you are considering buying a home and want to understand your readiness for homeownership, reach out to Barb at 780.370.1490.