Mortgage Blog
Your Fort McMurray Mortgage Expert
Important Steps To Consider Before You Defer
March 25, 2020 | Posted by: Barb Pinsent - Trusted Fort McMurray Mortgage Associate
The COVID-19 Virus is affecting people and their employment across Canada and many are making tough decisions on the future of their mortgage. You are likely aware by now that lenders are offering mortgage deferrals (if not, check out my previous
blog
) and for some people this may be a necessary option to maintain their financial security during this time. If you are considering deferring your mortgage payments, please ask your lender if your payment includes life and or disability premiums. If the payments do include insurance premiums, ask if you are required to pay the premiums separately.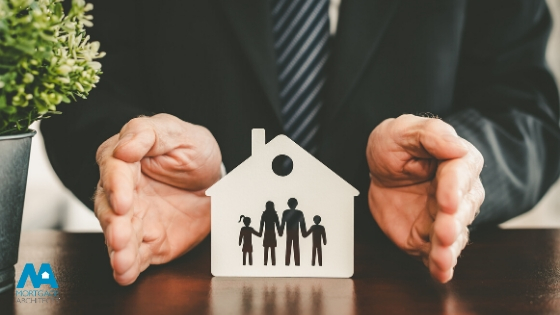 It is very unlikely that the insurance premiums can be deferred. Not paying them could potentially mean your premiums would fall into arrears. If you needed to make a claim, that claim could potentially be declined by the insurance carrier because your insurance premiums are not up to date. This could result in your Life and Disability Insurance being null and void.
Many don't realize, or are not informed at the time of deferral, that they are still required to make payments relating to these other components. Again, without continuing these insurance payments, your premiums will likely be viewed as 'in arrears'. Be sure to discuss this with your lender should you find you need to defer your mortgage payments.

WHAT IS LIFE AND DISABILITY INSURANCE?
Disability Insurance covers your ongoing mortgage payment for a specific period of time should you become disabled due to illness or injury that prevents you from performing the regular duties of your occupation prior to your disability's manifestation, according to the terms of your policy. Life Insurance is a protection that pays out your mortgage balance (or up to the maximum specified in the certificate of insurance) in the event of your death, making it affordable for your surviving spouse and/or family to remain in your home without financial duress. Typically, Life and Disability Insurance are purchased together.


HOW CAN YOU PROTECT YOURSELF?
Understanding all the effects of deferring Mortgage payments can be a little daunting. Reach out to me, and I can assist you with reviewing your situation and the additional aspects that you may need to consider when deferring payments. I want to ensure that you are able to proceed with confidence when making decisions for you and your family's financial and mortgage future.


If you would like to have your mortgage questions answered, contact me at 780.370.1490.